Hola Familia, estamos limpiando la web, si encuentras links caídos reportarlos en el muro de @Trueno y por favor deja el link del post
Publicado El 01 de enero a las 01:00
Meet The Mummy - Contra La Momia - 1955 - Aud. Ing/Lat/Fra - Sub. Ing - Dvd5 - NTSC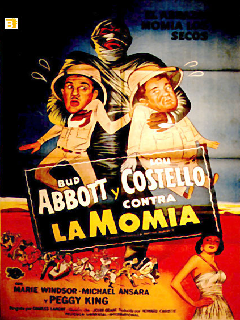 Pete y Freddie oyen sin intención la charla de un arqueólogo del El Cairo, acerca de descubrir una momia legendaria y deciden viajar a donde el arqueólogo, pero cuando llegan donde él, lo encuentran asesinado. La momia también desaparece comenzando así una serie de intrigas, entre ellas la aparición de un medallón con supuestos poderes.

Título Original
Abbott And Costello: Meet The Mummy
Año
1955
Duración
79 min.
País
Estados Unidos
Director
Charles Lamont
Guión
John Grant (Historia: Lee Loeb)
Música
Irving Gertz, Henry Mancini, Lou Maury, Hans J. Salter
Fotografía
George Robinson (B&W)
Reparto
Bud Abbott, Lou Costello, Marie Windsor, Michael Ansara, Dan Seymour, Richard Deacon, Kurt Katch, Richard Karlan, Mel Welles, George Khoury, Eddie Parker
Productora
Universal International Pictures (UI)
Género
Comedia. Aventuras. Terror | Parodia



Formato: NTSC
Audio: Inglés, Latino, Francés.
Subtitulos: Inglés.
Video: 4:3, 720x480
Audio: Dolby Digital 2.0 Stereo
Región: 1
Peso: 4.35 GB
Menú: Si
Extras: Si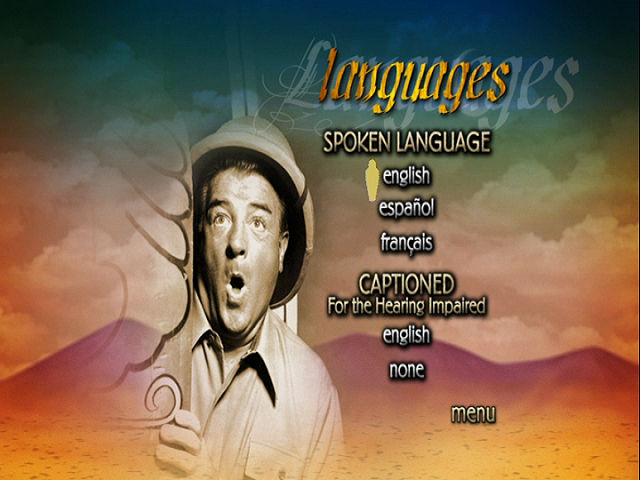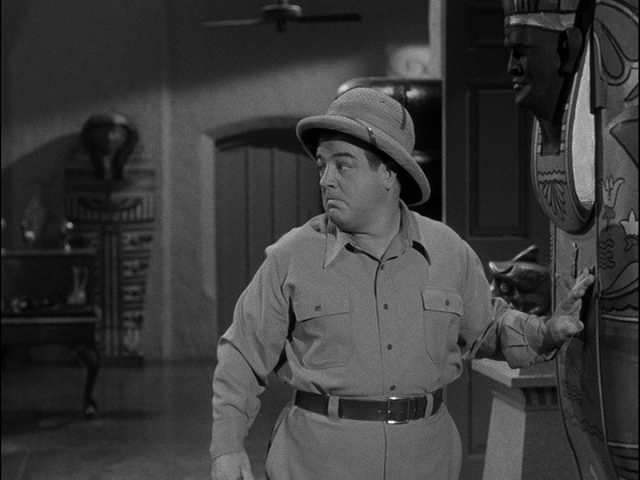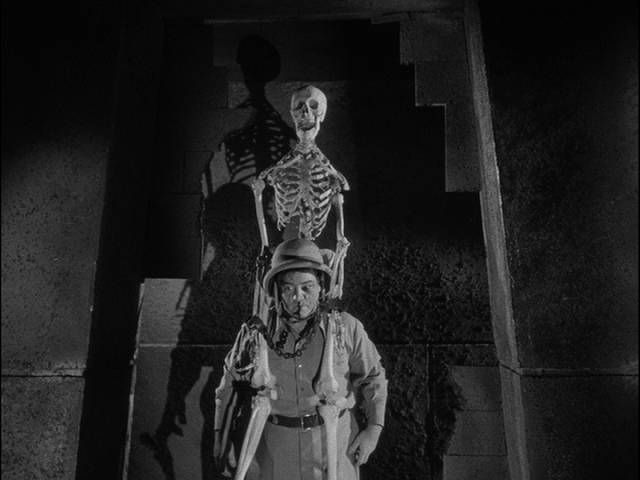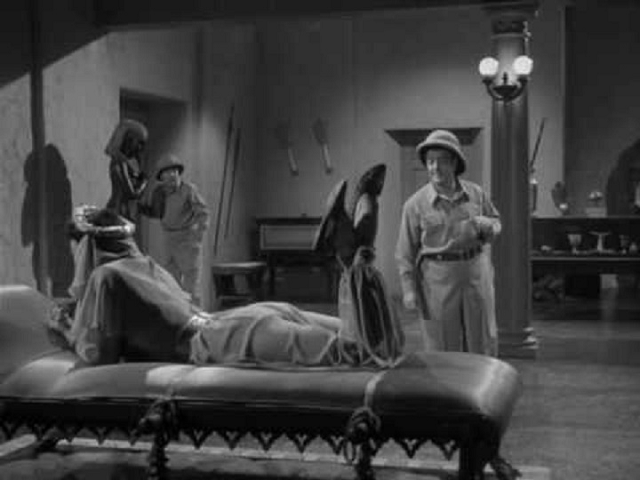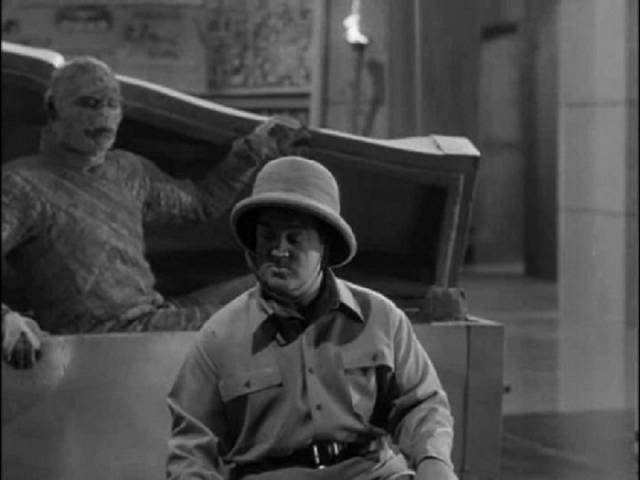 lprato


(OJO La primera letra es una "L" todo en minuscula)
---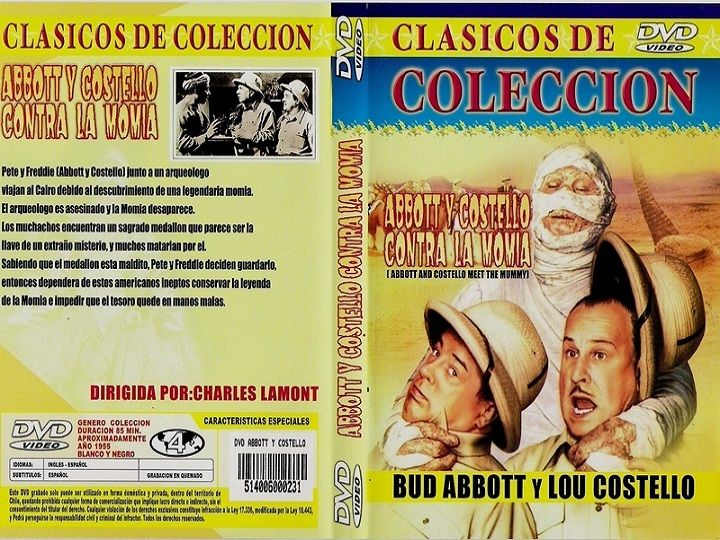 ---
Cargando comentarios espera un momento...
No tienes permisos para comentar.